One of the peculiarities of living in the digital world is the speed at which information are exchanged. But more than just using them to get in touch with people, cell phones have become a core component of the modern consumer's lifestyle, offering a wide range of opportunities like entertainment, data collection, knowledge acquisition, cultural innovations to mention a few. To harness this technological evolution, however, brands and individuals are beginning to use this medium to broaden their scope; widen their influence; boost revenue and generally impart lives. Although it can also been exploited for adverse means, no time in human history has power been evenly distributed as the digital world.   With your smart phone and data, there is no limit to what you can achieve. A thread now runs through everyone in the globe. This is the future. 
From the convenience of your cell phone, you can contact millions of people using social media, text, or even free messaging apps. Time-sensitive messages like notification of sales and special events can reach customers within split seconds. You can now work with your team over the cloud, access word documents from your tablet, and surf the internet. According to Q2 report given by Facebook in 2015, 76% of the ad revenue are earned came from mobile browsers alone.
Just as advertising is a form of marketing communication that promotes and spreads awareness about a service, product, or even an ideology, mobile advertising reaches out to audiences from a similar promotional grounds. But rather than approaching your market using posters, banners or TV, mobile advertising takes advantage of the growing popularity of mobile devices. Although mobile advertising is easily misconstrued with online advertising, its reach is greater than you can imagine. Recent study shows that since 2014, we have as much cell phone subscriptions as there are as there are people in the World, and more mobile devices than human beings. This goes to show the extent to which mobile advertising offers advertising opportunities.
Users are already getting used to seeing promotions and advertisements while browsing the web from their cellphone or playing an mobile app. That goes to show the ubiquitous nature of mobile advertising. According to Interactive Advertising Bureau, the mobile advertising industry have experienced a global growth of about 65% in 2016 which keeps increasing daily.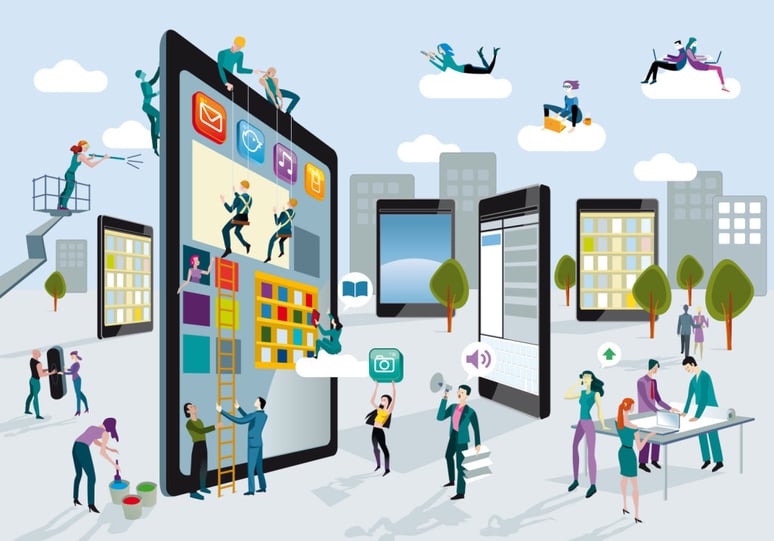 The Benefits of Mobile Advertising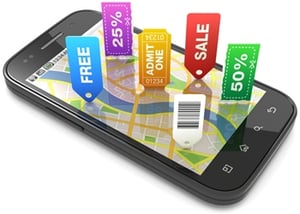 The market is constantly growing and expanding, and new businesses are looking for ways to leverage mobile platform via games, to apps and videos. Just some of the current benefits include:
Access to a wide range of creative options. Through mobile advertising, you can leverage social media marketing, get involved with crowds from popular apps like Instagram and SnapChat, 

develop your own app, or even create a branded game.

Mobile advertising is a cost-effective option for actively reaching a highly targeted audience and getting direct communication with the people who matter most to your brand. Because people 

carry their phones wherever they

go, updates to your campaign can be sent straight to their handset wherever they are.

Promote more personal relationships – As the modern consumer is generally quite attached to his or her smartphone, mobile marketing can sometimes be perceived as familiar, and friendlier to end users. A lot of avenues for mobile advertising transform marketing into a two-way street. Not only can brands reach out to their audiences, but loyal customers can engage with their favorite brands, follow them in social accounts, and sign up for text alerts!

Make sure you're SEO-friendly – Today, your website simply has to be mobile-friendly if you want to rank well on Google. In other words, even if you're not interested in getting involved with the other features of mobile marketing, the least you need to do is ensure that your customers can access a great experience when they visit your site from their phone or an available app. Without this change, you could find that you lose points in your other marketing strategies too.
Mobile Advertising Is The Future
As research frequently suggests, mobile advertising is the future of the advertising World, promising brands a better range of customer engagement, and improved opportunities for return on investment. Some resources suggest that when it comes to response rates, mobile marketing is able to achieve five times as much engagement than your average email marketing campaign. What's more, if you use mobile advertising strategies correctly, then you can also benefit from an improved relationship with your customer base.
For example, if you have a Snapchat account, use it to make your followers feel special by letting them see behind the scenes of your company, or giving them access to exclusive deals. If your customers download your app, or sign up for text alerts, give them rewards that they can recommend to their friends